NH VACATIONS & TRAVEL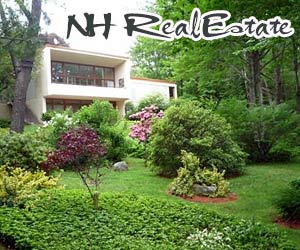 Contact a
NH Real Estate Agent
. Invest in
NH Property
.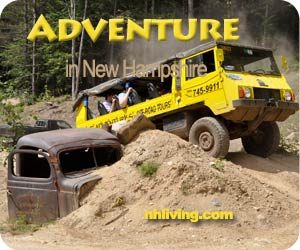 Plan your NH Adventure for maximum fun.
Activities
,
Attractions
, Monthly
Events
NH Autumn Vacations
The wonder of a mountain waterfall can re-adjust your state of mind. Get out and explore the waterfalls in New Hampshire. From White Mountain flumes to north country falls – we found some easy to get to NH waterfalls.
Hiking is statewide here in the Granite state. Mount Monadnock in southwestern NH is one of the most hiked mountains on the planet. Discover White Mountain NH hikes, Lakes Region hiking trails and rugged hikes in the north country.

The Children's Museum of Portsmouth is one of dozens of interesting NH Museums. From NH History Museums to contemporary Art Museums, you'll find a NH Museum for nearly every interest.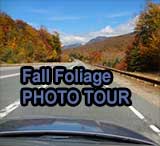 It is never to early to reserve our reservations for your autumn getaway. The very best NH inns, resorts, hotels and vacation rentals homes book early. Tell them you found them online in NHLiving.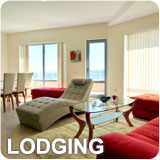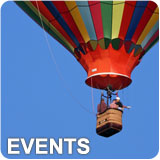 Check our NH Event Calendar for the most popular events, fairs and festivals. From Highland Games to One-of-a-kind Festivals create your own NH tradition of visiting a favorite event.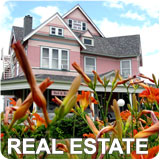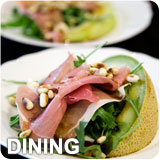 From Nashua to northern New Hampshire's Great North Woods – we found some outstanding local restaurants. NH has dozens of chain restaurants buy the local dining options should not be ignored. Thanks for sharing your NH restaurant reviews. Explore our NH Dining Guide for restaurant picks.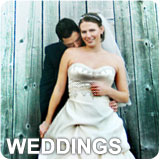 From NH Maple Syrup to hand-crafted furniture and hundreds of other items. Made in NH Products make great gifts and help support our local economy. Why not bring home a NH gift or memorabilia item?


Visit a NH Art Gallery and discover some amazing artwork, paintings and gift ideas. Bring home  some NH Products, Artwork or Souvenirs.
Contact Us by Mail Email Telephone Facebook
PO Box 7, Littleton, NH 03561 Telephone: 603-444-6750
Search NH Living