NHLiving Magazine Advertising
Internet Marketing – Banner Ads & Enhanced Listings
Increase your market share, expand your reach and pump up your social media and website presence. Add your business and become part of one of the internet's longest established internet magazines dedicated to promoting New Hampshire. NHLiving Advertising rates are available by completing the contact form or calling 603-444-6750.
Internet Advertising
ENHANCED LISTING BANNERS
A direct link to your website, a 300×60 or 300×80 pixel static banner, 40 words of textual copy
* Example of an Enhanced Listing Banner and Textual Copy


Inn at Ellis River B&B Inn, 17 Harriman Road, Jackson, NH 03846
An Enchanting Country Inn offering "Romance & Rejuvenation" in the heart of the White Mountains in picturesque Jackson. 20 rooms, beautifully appointed with period and modern amenities. Most offering fireplaces and many with jacuzzis for two. A delicious country breakfast is always included. Amenities include a cozy pub, hot tub, sauna, heated pool (outdoors). Fish from our river, golf across the street, cross country ski from your door, downhill ski, hike, outlet shop and much more.
Visit Inn at Ellis River
Internet Banner Ad
TOP of PAGE BANNER ADS
A 300×250 or 300×80 pixel static or animated banner (up to 12k total size) with a direct link to your website.
Top of Page placement – Your ad appears on the very top of the page, every time.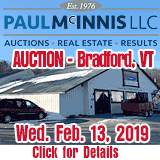 Right Side Nav Bar Ads
160×160, 160×120 or 160×600 BANNER ADS
A 160×160, 160×600 or 160×120 static or animated banner
which will appear on every page of the site,
with a direct link to your website.
(up to 18k total size)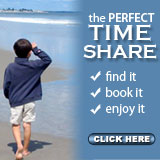 To place your ad in NHLiving call us at 603-444-6750.