Top New Hampshire Events
Selected NH Event Calendar Listings Concerts & Tickets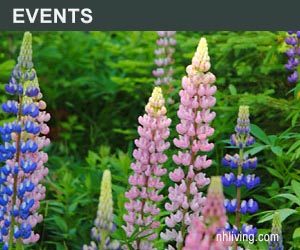 The NH Living New Hampshire Events Calendar presents the Top New Hampshire event listings. Is your business, group or organization hosting an NH Event? Be sure to list your NH Event in NHLiving – New Hampshire's Internet Magazine. Plan your NH visit or vacation around an interesting NH event.
Top New Hampshire Event Dates & Info
Follow the NH event name for a map and event details. Add your NH Event Listing to this page.
No Events
View the top annual Vermont Events, Maine Events, or view more NH Events below.


Facebook Groups | NELivingEvents
Don't miss a great New England Event. Join the New England Events Facebook Group to view, post and read about the Top Events in New England.
New England Events Calendar
---
Portsmouth NH – Concerts & Event Tickets
Manchester NH Concerts & Event Tickets
Keene NH Colonial Theater Concerts & Event Tickets
Concord NH – Capitol Center For The Arts Concerts & Event Tickets
Hampton Beach NH Hampton Beach Casino Ballroom Concerts & Event Tickets
Hanaway Mainstage Theater Plymouth NH -Concerts & Event Tickets


NH Lodging Picks | Weddings
Products | NH Town Guides