Top New Hampshire Events
Selected NH Event Calendar Listings Concerts & Tickets from NH Living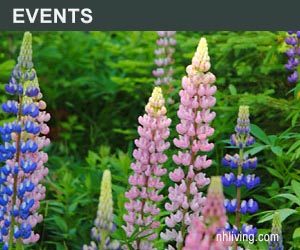 The NH Living New Hampshire Events Calendar presents the New Hampshire event listings. Where can you find a listing of interesting local NH Events? Right here, on the NH Event Calendar.  Is your NH business, group, or organization is hosting an NH Event? Promote your special event, craft show, art fair, craft market, fundraisers, or local product sale.
Be sure to list your NH Event in NHLiving – New Hampshire's Internet Magazine.
Plan your NH visit or vacation around an interesting NH event. Browse the latest New Hampshire event listings below. Thank you for visiting an NH Event – NH Living.com.
New Hampshire Events Dates & Tickets
Aug. 17, 2021 – Sept. 17, ENROLLING NOW! – Krevia Academy, Manchester, NH – Krevia Academy is a project-based, competency-based public charter school for grades 6 through 12, located in downtown Manchester, NH
Email info@kreiva.org or call 603-232-7974 ext 1003 for more information and to schedule your school tour. 
Event Tel Number: 603-232-7974
Event URL: http://www.kreiva.org
List your NH Event in NHLiving
---
August 27, 2021, ANTIQUES al FRESCO II 
207 North Road, Lancaster, NH Time: 9:00 AM – 3:00 PM – August 27
Last year was a great success. Join us again for a large variety of quality antiques to be sold by multiple vendors. Also introducing Wood Lover's Wax.
Event URL: http://woodloverswaxnh.com
Event Tel Number: 603-560-4266
List your NH Event in NHLiving
---
Nashua Area Artists Association Events 2021
Aug. 21, 2021, ArtHub Gallery – 107 W. Pearl St, Nashua, NH – Art Rotation every two months (and fine crafts) – Thursday, Friday and Saturdays 10 – 2
Greeley Park Art Show – 100 Concord St, Nashua, NH – Aug. 21 & 22, 2021 – 10am -4pm
Event URL: http://www.nashuaarts.org
Event Tel Number: 603-320-2843
Thank you for supporting Art in Nashua, New Hampshire. Visit New Hampshire Art Galleries
List your NH Event in NHLiving
​


Top New England EVENTS
Browse the Top New England Events, Attractions, Fairs, and Expos in New England Living Magazine.
Visit Top New England Events
---
NH EVENTS & CONCERT TICKETS
Portsmouth NH – Concerts & Event Tickets
Manchester NH Concerts & Event Tickets

Keene NH Colonial Theater Concerts & Event Tickets

Concord NH – Capitol Center For The Arts Concerts & Event Tickets

Hampton Beach NH Hampton Beach Casino Ballroom Concerts & Event Tickets

Hanaway Mainstage Theater Plymouth NH -Concerts & Event Tickets

NH Lodging Picks | Weddings
Products | NH Town Guides