Top New Hampshire Events
Selected NH Event Calendar Listings Concerts & Tickets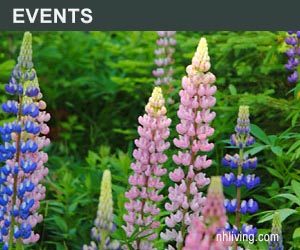 The NH Living New Hampshire Events Calendar presents the Top New Hampshire event listings. Is your business, group, or organization hosting an NH Event? Be sure to list your NH Event in NHLiving – New Hampshire's Internet Magazine. Plan your NH visit or vacation around an interesting NH event. Unfortunately, the COVID-19 pandemic has forced the cancellation of nearly all annual New Hampshire Events, Fairs, and other gatherings. The events below are still being held. Please wear a mask and respect all of the CDC guidelines. Thank you for visiting NH Living.com.
Top New Hampshire Event Dates & Info
Follow the NH event name for a map and event details. Add your NH Event Listing to this page.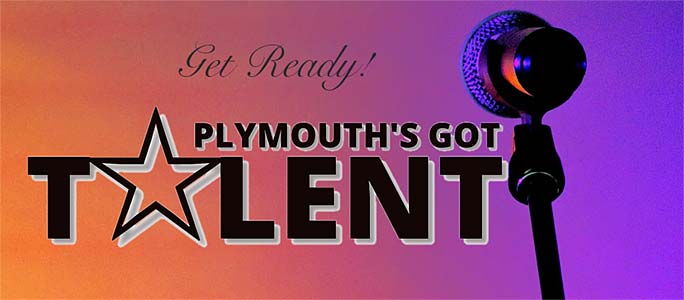 Plymouth Rotary Notice
Annual Penny Sale Becomes Plymouth's Got Talent in 2020
The COVID pandemic has forced Plymouth Rotary to cancel its traditional Annual Penny Sale in 2020. But, our students and youth still need the support this fundraiser provides. So, for the first time ever, the Club will host a virtual alternative, Plymouth's Got Talent, featuring all the talent that our community can put forth.
From now until October 15, individuals, families, and groups can register for talent acts and submit videos. The acts will be available online with everyone able to vote (one dollar per vote) for their favorite acts.
Voting will begin on November 1, a live event will be shown on November 7 at 6pm on Pemi Baker TV, Facebook, and YouTube. Voting ends on November 15 with winners receiving cash prizes for most votes received in the adult, child, and pet categories.
Event sponsorships are available for business leaders, individuals and past supporters of the Penny Sale.
Detailed instructions about talent acts, categories, registration forms, timelines, voting instructions, and sponsorship opportunities are included on the Talent Show website, www.Plymouthsgottalent.com.
Plymouth Rotary is thankful for the continued support of our greater Plymouth community.
Event URL: http://www.Plymouthsgottalent.com.
Tel Number: 6032387511

Friday, October 9, 2020
The Bethlehem Christian Center
1858 Maple Street
Bethlehem, NH 
Come and learn about eh Biblical Prophecies that have recently been fulfilled and are soon to be performed. Topics Covered: Current conflict involving Israel, Iran, Turkey, Russian, and the Peshmerga in Syria. The continued increase in Earthquakes, Wars, and Pestilences (Plague/Pandemic).
Coming 3rd World War
Tribulation, Rapture and the Battle of Armageddon
Weather Chaos & Disasters
Event URL: http://apostolicnh.org/calendar?sapurl=LytjYzZmL2xiL2V2LyszNTlzZzl6P2JyYW5kaW5nPXRydWUmZW1iZWQ9dHJ1ZSZzdGFydD0xNTk5ODY3MDAw
Call for more information. Tel Number: 516-965-8855.
No Events
View the top annual Vermont Events, Maine Events, or view more NH Events below.


Facebook Groups | NELivingEvents
Don't miss a great New England Event. Join the New England Events Facebook Group to view, post and read about the Top Events in New England.
New England Events Calendar
---
Portsmouth NH – Concerts & Event Tickets
Manchester NH Concerts & Event Tickets
Keene NH Colonial Theater Concerts & Event Tickets
Concord NH – Capitol Center For The Arts Concerts & Event Tickets
Hampton Beach NH Hampton Beach Casino Ballroom Concerts & Event Tickets
Hanaway Mainstage Theater Plymouth NH -Concerts & Event Tickets


NH Lodging Picks | Weddings
Products | NH Town Guides