NH Food Co-Ops & Health Food Stores

There are dozens of NH Health Food Stores, Food Co-Ops and Natural Food Purveyors. Shop Local, Shop Healthy. Staying healthy and fit is important, whether at home or while travelling. Find vitamins, herbal supplements, locally-grown produce, exotic foods from other countries and more at New Hampshire health foods stores, co-ops, and organic food markets. Please share your NH Health Food Store updates, and comments. To feature your business in NHLiving.com, contact us.
NH Food Coops – Natural Food Stores


Beverly Cote, Penacook, NH 033033 | 603-520-1073
Our mission is to Nourish Our World in Body, Mind and Spirit.  As an Independent Reliv Distributor, I offer exceptionally effective nutritional products, a simple and profitable business opportunity and the chance to change lives and provide hope to all people around the world. Please visit my website for additional information.
Visit Website
---


Studio 10 Fitness, 10 Contenental Dr. Bldg. 2, Exeter, NH 03833 | 603-686-5440
One Price - Two Unique Fitness Clubs: Studio 10 Fitness and Meridian Fitness Club located within one block of each other have joined forces to provide all the amenities of a brand new full service health club in Exeter, NH. Stop by today for your free trial.
Visit Website
---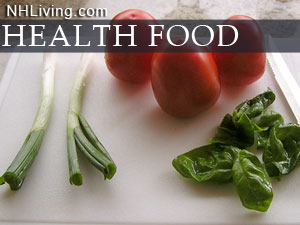 Earthward Health Foods
42 State Route 101A
Amherst, NH
603-673-4322
Concord Food Co-op 
24 1/2 South Main St.
Concord, NH
603-225-6840
Granite State Natural Foods
164 N. State St.
Concord, NH
603-224-9341
Dover Natural Foods & Cafe
7 Chestnut St.
Dover, NH
603-749-9999
Blue Moon Market
8 Clifford St.
Exeter, NH
603-778-6850
The Willow Tree Apothecary
10 Exchange St.
Gorham, NH
603-466-2503
Don's Market
219 Main St.
Hampstead, NH
603-329-6621
Hampton Natural Foods
580 Lafayette Road
Hampton, NH
603-926-5950
Hanover Consumer Co-op
45 South Park St.
Hanover, NH
603-643-2667
Country Life Vegetarian Natural Foods
15 Roxbury St.
Keene, NH
603-357-3975
Sunflower Natural Foods
390 S. Main St.
Laconia, NH
603-524-6334
Lebanon Consumer Co-op
12 Centerra Parkway
Lebanon, NH
603-643-4889
Lebanon Health Foods
90 Hanover St.
Lebanon, NH
603-448-3700
A Market Natural Foods
125 Loring St.
Manchester, NH
603-668-8445
Bonne Sante Natural Foods 
425 Mast Road
Manchester, NH
603-623-1613
Good Foods Conspiracy
11 Main St.
Meredith, NH
603-279-3341
14 Carrots Co-op
New London Shopping Center
New London, NH
603-526-2323
Nature's Market
2988 White Mountain Highway
North Conway, NH
603-356-6068
Peppercorn Natural Foods
43 Main St.
Plymouth, NH
603-536-3395
Portsmouth Health Food Center
151 Congress St.
Portsmouth, NH
603-436-1722
The Healthy Rhino
106 Main St.
Littleton, NH
603-444-2177
Natural Choice Market
270 Londonderry Tpk.
Hookset, NH
603-669-6977
Missing Something? Share your comment or business review
NH Vacation Rentals | NH Country Inns | Top NH Hotels | Resorts
Classified Ads | Golfing | Events | Attractions | Sweepstakes | Personals
Dining | Real Estate | Skiing | Pet Friendly Lodging | Conferences | Weddings
Products | NH Towns & Cities | Shopping
NH Campgrounds | Lodging Specials
CLICK - SUBSCRIBE FREE

To add your NH business, click here.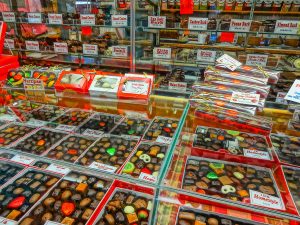 Vermont | Maine | Connecticut | Massachusetts | Rhode Island
New England Living Magazine