NH National Parks
US National Park Service in New Hampshire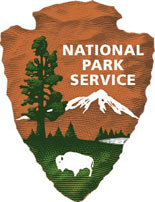 A National Park focuses on land conservations. Although each country determines their national parks independently, there is a common theme among all nations – the conservation of nature for posterity and national pride. Yellowstone became the first national park in the world in 1872, and has been protected ever since. Although New Hampshire is home to numerous national forests, national monuments and wilderness areas protected by the US National Park system.
America's best idea just got even better. The National Park Service has announced that there will be several "fee free" days at several of our nation's national parks including one right here in New Hampshire. Saint Gaudens National Park is located in Cornish New Hampshire near the Connecticut river and is one of the most beautiful parks in the state.
Notable NH national historic landmarks include;the USS Albacore in Portsmouth, Canterbury Shaker Village in Canterbury, E.E. Cummings House in Silver Lake, the Robert Frost Homestead in Derry, and the Mount Washington Hotel in Carroll, and the White Mountain National Forest, and others. Ask us about National Park Camping in NH or your comments. To feature your business, contact us.
US National Parks in New Hampshire


Lake Forest RV Resort, P.O. Box 713, Wolfeboro Falls, NH 03896
Located on Great East Lake with 100 wooded acres and plenty of room for well spaced sites. A unique camping opportunity for couples. Scenic grounds and a sunny shorefront are tranquil backdrops for the weekend or the season. An executive golf course, a clubhouse for social events, a field for picnics and rallies. Our winding roads offer a mile of shady walking to the swimming area and docks. Ride your bike or walk another path to find the Clubhouse for golf, a dinner, Bingo or other event. 130 sites have water, electricity, sewer and the option of telephone service, or cable. Internet service is available in the Clubhouse.
Visit Lake Forest RV Resort Wolfeboro Falls
---

Silver Lake Park Campground & Cabins, 389 Jamestown Road, Belmont, NH 03220

Located in the Heart of the Lakes Region, Silver Lake Park Campground offers lakeside camping with spectacular sunset views. Specializing in seasonal camping with gated access, Cabin Rentals, Traditional Camping, Boat Rentals, Planned Activites, and affordable rates.
---
Burns Lake Campground, 14 Forest Lake Road, Whitefield NH 03598 | 603- 837-9037 
Visit Burns Lake Campground Whitefield
---
NH Lodging Picks | Weddings
Products | NH Town Guides
New England Living Magazine