Dartmouth Hanover Sunapee NH Historic Societies

New Hampshire's historical societies preserve the Granite State's rich past so that people will be able to enjoy it not only today but for years to come. NH Historical Society Chapters preserve and display the history of New Hampshire and the history of their individual towns and cities as well. Many of New Hampshire's historical societies have museums with artifacts. New Hampshire Historic societies are also frequently responsible for the upkeep of historic buildings and landmarks. The Dartmouth / Lake Sunapee Region of New Hampshire is both beautiful and rich in history. To learn more, choose one of the Historical Societies below. Contact the Historical Societies to confirm hours of operation, as many State and Local Historical Societies are seasonal. Ask us about NH History or share your NH comments. To feature your business in NHLiving, contact us.
Upper Valley NH Historical Societies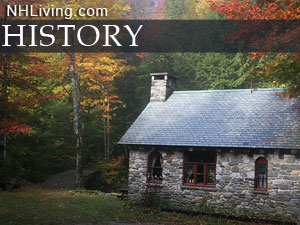 Friends of The John Hay National Wildlife Refuge – The Fells
Route 103A / PO Box 276
Newbury, NH
Ph: 603-763-4789
Enfield Historical Society
PO Box 612
Enfield, NH 03748
Ph: 603-632-4993
New London Historical Society
PO Box 965 / Little Sunapee Road
New London, NH
Ph: 603-526-6564
Plainfield Historical Committee / Maxfield Parrish
PO Box 107
Plainfield, NH
Ph: 603-675-6866



Salisbury Historical Society
PO Box 263
Salisbury, NH
Ph: 603-648-2134
Sunapee Historic Society 
PO Box 501
Sunapee Harbor
Sunapee, NH
Ph: 603-763-9872
Warner Historical Society
15 W Main Street
PO Box 189
Warner, NH 
Ph: 603-456-2437
Washington Historical Society and Museum
Washington, NH
Ph: 603-495-3231
Canaan Historical Society
PO Box 402
Canaan, NH 03741
Dartmouth College Archives : Special Collections
6065 Webster Hall, Dartmouth Colege
Hanover, NH 03755
Ph: 603-646-0538
Dorchester Historical Society
c/o Patricia E Franz
2048 NH RTE 118
Dorchester, NH 03266
Hanover Historical Society
PO Box 142
Hanover, NH 03755-0142
Ph: 603-646-3371 (seasonal)

Lebanon Historical Society
PO Box 18
Lebanon, NH 03766
Lyme Historians
PO Box 41
Lyme, NH 03768
Ph: 603-795-2508
Orford Historical Society
PO Box 44
Orford, NH 03777
Ph: 603-353-4656
Township of Grafton Historical Society
PO Box 173
Grafton, NH 03240
Wentworth Historical Society
PO Box 13
Wentworth, NH 03282-0013

Bradford Historical Society
PO Box 551
Bradford, NH 03221
Ph: 603-938-5386
Danbury NH Historical Society
c/o Bonnie Fletcher
30 Deckman's Road
Danbury, NH 03230
Newbury Historical Society
PO Box 176
Newbury, NH 03255
Ph: 603-938-2892

Sutton Historical Society
PO Box 457
S Sutton, NH 03273
Ph: 603-938-5448
Webster NH Society Preservation OMH
c/o Dorothy Sanborn
PO Box 3007
Boscawen, NH 03303
Wilmot Historical Society
PO Box 97
Wilmot, NH 03287
Acworth Historical Society
PO Box 37
South Acworth, NH 03607
Ph: 603-835-6825
Charlestown Historical Society
PO Box 159
Charlestown, NH 03603
Ph: 603-826-9726
Claremont Historical Society
26 Mulberry St
Claremont, NH 03743-2433
Ph: 603-543-1400

Cornish Historical Society
117 Town House Rd
Cornish, NH 03745-4639
Ph: 603-675-6003
Croydon Historical Society
879 NH Route 10
Croydon, NH 03773
Ph: 603-863-3099
Fort at #4 Association
PO Box 1336
Charlestown, NH 03603
Ph: 603-826-5700 or 888-367-8284
Goshen Historical Society
161 Lear Hill Rd
Newport, NH 03773
Ph: 603-863-8831
Grantham Historical Society
PO Box 540
Grantham, NH 03753
Lempster Historical Society
462 Pitkin Rd
Lempster, NH 03605
Newport Historical Society
PO Box 413
Newport, NH 03773
Ph: 603-863-1294

Springfield Historical Society
PO Box 6
Springfield, NH 03284
Unity Historical Society
Historic Chase's Tavern
13 Center Road
Unity, NH 03603
Ph: 603-863-3468

Washington Historical Society
PO Box 90
Washington, NH 03280
Ph: 603-495-6009
The specified file on Include Me shortcode does not exist.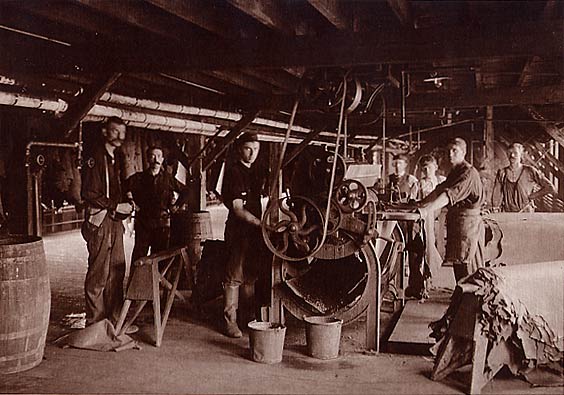 Great North Woods NH Historical Societies
Berlin, Colebrook, Errol, Dixville, Lancaster, Pittsburg
White Mountain NH Historical Societies
North Conway, Lincoln, Woodstock, Littleton, Franconia, Gorham, Jackson, Sugar Hill, Whitefield, Waterville Valley
Lakes Region NH Historical Societies
Laconia, Rochester, Plymouth, Ossipee, Meredith, Ashland, Wolfeboro, Bristol, Winnipesaukee
Dartmouth Lake Sunapee NH Historical Societies
Lebanon, Hanover, Claremont, Newport, Tilton, Lyme, Plainfield, Newport
Monadnock NH Historical Societies
Keene, Peterborough, Fitzwilliam, Westmoreland, Chesterfield
Merrimack Valley NH Historical Societies
Manchester, Concord, Nashua, Salem, Derry, New London, Merrimack, Loudon
Seacoast NH Historical Societies
Portsmouth, Dover, Durham, Hampton, Exeter, Rye, Hampton Beach
NH Lodging Picks | Weddings
Products | NH Town Guides