NH Green Dining
NH Green Eco-Friendly Dining Initiative

Welcome to NH Living Magazine's New Hampshire Green – A guide to Green NH Restaurants and Eateries. We are proud of the efforts that many New Hampshire dining establishments are making to help save and protect the environment. Ask us about NH Green or Eco-Friendly business or share comments. To feature your eco-business, contact us.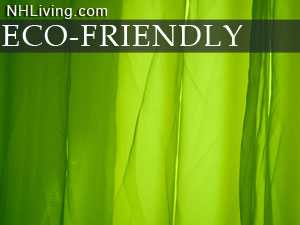 Going Green in the Granite State
Green is more than the color of money. The new green is earth-friendly , eco-conscious and signifies that you care about the envirornment. Green businesses care about the planet (Mother Earth) and are taking pro-active measures. You – as a New Hampshire native or a visitor to New Hampshire – can do your part by seeking out eco-friendly businesses and NH green lodging accommodations.

 What is New Hampshire Green Dining?
The basic premise is that Green Hotels, Inns and Restaurants are taking action to help save energy and minimize their carbon footprint on Mother Earth. The most direct route to achieving this is by either growing their own produce or buying local, organic foods from area farms. Not only does this help to support the local economy, it also guarantees the freshest, highest quality produce for restaurants and their patrons. By steering clear of mass-produced or packaged foods, New Hampshire restaurants and inns are able to offer delicious, high-quality meals.
With spectacular views of the White Mountains, Sugar Hill Inn is a popular destination for 'foodies' and fans of the culinary arts. Not only does the chef use vegetables and herbs grown on-site, there is also a strong focus on local ingredients. Sugar Hill Inn uses local Harmon's cheeses, maple syrup processed right in Sugar Hill and high quality goat cheese from Vermont dairies. Be sure to check out their 'Culinary Experience' package when visiting this beautiful New Hampshire inn.
NH Living thanks you for supporting New Hampshire's Green Restaurants and other Green Businesses. If you have questions about an individual property's Green Dining programs, contact the inn or hotel directly and inquire in advance of your stay. Many hoteliers and innkeepers are proud of the their efforts to help save the environment and are happy to discuss their efforts with you.