WMUR's Fritz Wetherbee
A Great New Hampshire Storyteller

Since the fall of the Old Man in the Mountain, the most recognizeable face in New Hampshire just may belong to Fritz Wetherbee. One of the state's great storytellers, Wetherbee is best known for his work on "New Hampshire Chronicle," a popular TV magazine show which airs nightly on New Hampshire's WMUR TV Channel 9.  To feature your favorite business in NHLiving.com – New Hampshire's Internet Magazine, please contact us.
New Hampshire's Fritz Wetherbee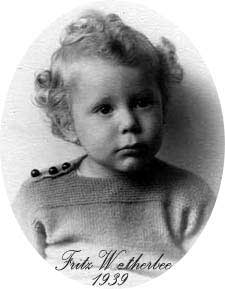 Like his famous accent, his enthusiasm for New Hampshire is genuine. He clearly loves the Granite State and is proud to tell the stories of New Hampshire people, places, and history. Fritz is fond of saying, "I'm not a historian, but I play one on television."
We recently had the pleasure of talking with Fritz about his work and his favorite places in the state. Wetherbee says he loves all the "H towns": Hanover, Harrisville, Hancock, Hopkinton, Hillsborough Center, etc. But to Fritz, there will never be a more powerful symbol of New Hampshire than the Old Man in the Mountain, which in his words "sat there like a jewel in a jewelbox. It was the most perfect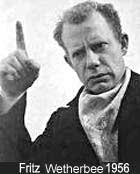 anthropomorphic outcropping in the world, and we had it."
It is no surprise that Wetherbee knows so much about New Hampshire. His familyhas lived here for 12 generations. Fritz grew up Milford, NH and attended Keene State College, and had a variety of jobs–including tree climber, stone mason, janitor, disc jockey, and Army scout — before hosting "New Hampshire Crossroads" on PBS. "I've never met anybody who couldn't tell me something," he says. "It makes me humble."
Fans of Fritz Wetherbee can pick up a copy of his book, "Fritz Wetherbee's New Hampshire," or buy a copy of his theme music online at his web site www.fritzwetherbee.com.
– Jenn for NHLiving.com.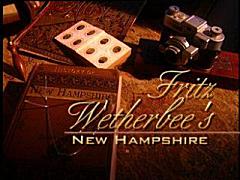 NH Vacation Rentals | NH Country Inns | Top NH Hotels | Resorts
Classified Ads | Golfing | Top Events | Attractions | Sweepstakes | Personals
Dining | Real Estate | Skiing | Pet Friendly Lodging | Conferences | Weddings
Products | NH Towns & Cities | Shopping
NH Campgrounds | Lodging Specials
Search NH Living