The Old Salt – NH Dining Review
Dining Out at The Old Salt at Lamie's Inn in Hampton, NH
New Hampshire Restaurant and Dining Reviews from NHLiving.com feature easy to read, easy to use NH dining reviews. We travel all over New Hampshire to find the best dining values in the state and bring fresh restaurant reviews to your desktop every month. We appreciate it when you mention "…I found you online in NHLiving.com", when you visit one of the many New Hampshire restaurants we've reviewed and recommended. Share your NH restaurant comments and photos with us on Facebook. To promote your business in NHLiving.com – New Hampshire's Internet Magazine, please contact us.
NH Dining at The Old Salt
There are many restaurants to choose from as you travel US Route 1 from the Massachusetts border north to Piscataqua River and the Maine State Line but the past two trips to Hampton NH we headed for the Old Salt Tavern at Lamie's Inn. Read on, and you will understand why!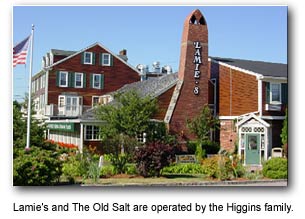 First, the atmosphere at The Old Salt. We usually dine in the restaurant side of the building. The booths are large and comfortable, the lighting soft and subdued and the service is always prompt, friendly and efficient. This time, however, we opted for therelaxed comfort of the bar / lounge. The bar room features a half-dozen or so color TVs, and one huge plasma screen TV that was showing the Boston Red Sox baseball game – one of our reasons for choosing to dine in the bar room. We had a great view of the game, a friendly waitress greeted us with a smile, told about the evening dinner specials and presented us with menus.
The dinner choices were made; Baked Stuffed Haddock with Lobster Sauce and the Roasted Turkey Dinner. The haddock dinner is simply fabulous. Very fresh with a delicious bread stuffing and newburg sauce. The portion size could be described as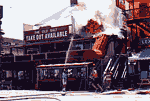 large, though I certainly had no problem finishing this expertly prepared entree. My dining companion graciously allowed me to sample the Oven Roasted Turkey. Delicious! We both agreed the classic New England favorite was an excellent choice. Roasted to perfection, all white meat by request, and served moist and tender with fresh carrots, mashed potatoes, bread stuffing with gravy – all for under $10.00. After taking a break to observe the final outs of the ball game and to allow ourselves time relax over coffee and tea it was time for dessert. We decide to split dessert. The cheesecake was suggested. The New York style Cheesecake was exceptional. Creamy smooth and served with strawberries, a can't miss for any cheesecake fan. It was a victory for the Boston Red Sox and another outstanding dinner experience at The Old Salt.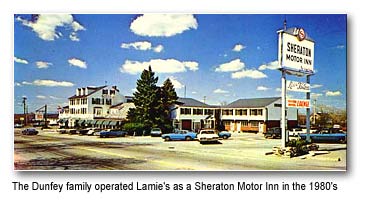 HISTORY OF LAMIE'S INN & TAVERN
The Old Salt was a popular restaurant located on Hampton Beach. The original Old Salt Restaurant burned and was destroyed by fire and the is now located in Lamie's Inn – another historic inn and restaurant located on US Route 1 in Hampton, NH. This building dates back to 1740. According to local historians the building was acquired by the Lane family – benefactors of the town of Hampton in 1760 and it remained in their family for four generations. It was Haverhill, MA born Albert Lamie and wife Madeline who converted the building into a restaurant and tavern. The existing building was lifted and rotated to face Route 1 (Lafayette Road). Lamie's featured a classic soda fountain with a counter and stools. The original Lamie's was popular with locals and travelers. The Lamie's retired and sold the business in 1940.
In 1955 The Dunfey family purchased the property from Alfred and Frank Tower, two Massachusetts restaurateurs.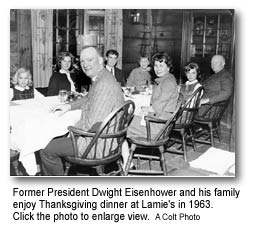 PRESIDENTIAL DINING
Lamie's Inn & Restaurant was a popular stop for then US President Dwight D. Eisenhower. The Presiden'ts family enjoyed the food, service and hospitality so much, they took the time to publicly acknowledge the excellent treatment. Photographs of the President Eisenhower's visit remain on the walls of the restaurant to this day.
Today, Lamie's continues as a popular popular family run business. Lamie's was purchased by the Higgins family as the new location for their original Old Salt restaurant on Hampton Beach. The Old Salt features local fresh seafood, plus an extensive menu of steaks, sandwiches,appetizers and desserts. Take Route 1 the next time you are heading north and make a visit to the Old Salt at Lamie's Inn. Enjoy the historic decor, photographs, service, accommodations and dining. Tell them you found them in NHLiving.com.
Did we miss something? Add your update or comment.
The Old Salt Restaurant at Lamie's Inn
490 Layfayette Road (Route 1)
Hampton NH 03842
Ph:603-926-8322
www.oldsaltnh.com
Great North Woods NH Restaurants
Berlin, Colebrook, Errol, Dixville, Lancaster, Pittsburg
White Mountains NH Restaurants
North Conway, Lincoln, Woodstock, Littleton, Franconia, Gorham, Jackson, Sugar Hill, Whitefield, Waterville Valley,
Lakes Region NH Restaurants
Laconia, Rochester, Plymouth, Ossipee, Meredith, Ashland, Wolfeboro, Bristol, Winnipesaukee
Dartmouth Lake Sunapee NH Restaurants
Lebanon, Hanover, Claremont, Newport, Tilton, Lyme, Plainfield, Newport
Monadnock NH Restaurants
Keene, Peterborough, Fitzwilliam, Westmoreland, Chesterfield
Merrimack Valley NH Restaurants
Manchester, Concord, Nashua, Salem, Derry, New London, Merrimack, Loudon
Seacoast NH Restaurants
Portsmouth, Dover, Durham, Hampton, Exeter, Rye, Hampton Beach
NH Vacation Rentals | NH Country Inns | Top NH Hotels | Resorts
Classified Ads | Golfing | Events | Attractions | Sweepstakes | Personals
Dining | Real Estate | Skiing | Pet Friendly Lodging | Conferences | Weddings
Products | NH Towns & Cities | Shopping
NH Campgrounds | Lodging Specials
CLICK - SUBSCRIBE FREE

To add your NH business, click here.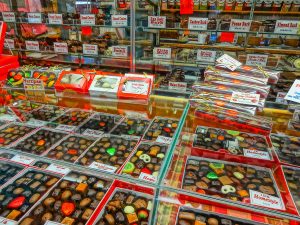 Vermont | Maine | Connecticut | Massachusetts | Rhode Island
New England Living Magazine