NH Classified Ads

NH Living Magazine is part of Classified Ad Net.Our classified ad listings allow you to reach all of New Hampshire and beyond. Place your ad and add color photos to your classified and a link. Browse the classified ad section for free. Place an ad online using any major credit card. Please share your NH classified comments.
New Hampshire Classified Ads
Click the CLASSIFIED AD headlines below for details, map and photos. NH Living Classified Ads are powered by Classified Ad Net.
985 Classic Honda Sabre 700S
985 Classic Honda Sabre 700S - Looks like new; runs great. Water cooled, DOHC 90-degree V-four with shaft drive, hydraulic clutch, anti-dive front suspension. One owner. $1,800 or best offer. 603-588-2637
Mariner 4hp
Mariner 4hp - '92 4hp Mariner Outboard motor $200 for parts or rebuild (603)-748-4849
Hotchkiss Construction Services, LLC
Hotchkiss Construction Services, LLC - Building Restoration/New Building Construction, all types of carpentry, manufacturer of old house parts, high lift service, tree removal, masonry repair, interior/exterior painting, power washing, building repair and maintenance, full custom wood working shop, visit us at www.hotchkissconstructionservices.com
Moose Permit Swap
Moose Permit Swap - I have a MOOSE permit to swap. October bull moose permit for zone 17 and would like to swap for October Bull Permit for zone 7 or 12. Please email: d.sparks22@yahoo.com
2003 John Deere L100
2003 John Deere L100 - 2003 John Deere L100 Lawn Tractor in very good condition. Has been well maintained, many new parts. All paper work include. $725. Tiverton. Call 401-263-7297.
Cash While You Drive
Cash While You Drive - Exciting Opportunity to make extra cash while you drive. Drivers of 20 needed to earn extra cash with little effort. Our company adhers auto wrap a sticker on your vehicle for advertisement of various products. Interested? Please contact our hiring manager Lewis Le Heinz Baby Food PAY TO DRIVE. Email to: pathjub@hotmail.com
Sears Boat
Sears Boat - Sears 14′ Game Fisher, 15 hp motor, 2 electric motors, trailer and boat cover all included. Located in Kennebunk, Maine. Call for an appointment – 978-430-3167.
Internet Publishing Opportunity
Internet Publishing Opportunity - We have recently listed an exceptional business opportunity for an independent entrepreneur with a vision of the future. Inquire for more information. An ideal business for a technical, sales, business or graphic skilled individual(s) that want to own and operate their own business with unlimited growth potential and profits. Some owner financing, transfer assistance and […]
Web Design
Web Design - Website Design, Graphic Art Services for your website. NH based graphic art professional available for your next project. Logos, Web Design, Website Updates, WWW graphics and other design and creative services. Contact me for references, samples and no charge quotes on your next creative project. Leave a message at 603-444-6750.
Trip Advisor Vacation Rentals
Trip Advisor Vacation Rentals - View the top TripAdvisor rated Vacation Rentals. Rent your next vacation home, condo or cottage.

NH Vacation Rentals | NH Country Inns | Top NH Hotels | Resorts
Classified Ads | Golfing | Events | Attractions | Sweepstakes | Personals
Dining | Real Estate | Skiing | Pet Friendly Lodging | Conferences | Weddings
Products | NH Towns & Cities | Shopping
NH Campgrounds | Lodging Specials
CLICK - SUBSCRIBE FREE

To add your NH business, click here.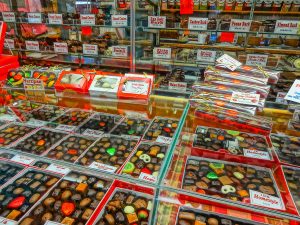 Vermont | Maine | Connecticut | Massachusetts | Rhode Island
New England Living Magazine