NH White Mountain Antique Stores


Visit the NH White Mountains region to find a nice selection of antique stores, consignment shops and collectible dealers. You'll find many antique shops and antique barns that are unique to the region. Take a drive along Main Street in Bethlehem and take your pick of quaint antique shops. Explore the antique stores in the Mt. Washington Valley, North Conway, Sugar Hill, Whitefield and downtown Littleton. Please share your White Mountain antique store comments. To feature your NH Antique Shop, Antique Mall, festival, or antique auction, contact us.
NH White Mountain Antique Dealers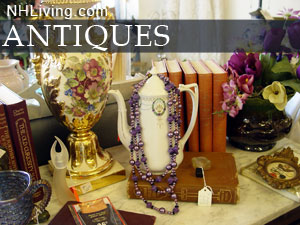 Saranac Street Antiques
Main Street
Littleton, NH
Ph: 603-444-4888
Nice selection of furniture and antique collectibles. Located directly across from the Littleton post office.
Hundred Acre Wood Antiques
Main Street
Bethlehem, NH
Ph: 603-869-6472
There are several interested antique stores and shops in the center of Bethlehem. The town is worth a visit if you like browsing for antiques and collectibles.
Mt. Country Antiques
Route 112,
Woodstock, NH
Ph: 603-745-9275
Mt. Agassiz Trading Company
2056 Main Street
Bethlehem, NH
Ph: 603-869-5568
North Conway Antiques and Collectibles
Route 16 &302
North Conway, NH
Ph: 603-356-6661
Richard Plusch Antiques
2584 Main Street
North Conway, NH
Ph: 603-356-3333
Plough Wind Antiques
35 N. Main Street
Franconia, NH
Ph: 603-823-9571
Applewood Antiques
Rte. 117
Sugar Hill, NH
Ph: 603-823-7489
Missing Something? Share your comment or business review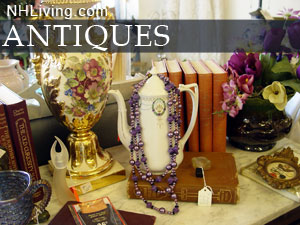 NH Vacation Rentals | NH Country Inns | Top NH Hotels | Resorts
Classified Ads | Golfing | Events | Attractions | Sweepstakes | Personals
Dining | Real Estate | Skiing | Pet Friendly Lodging | Conferences | Weddings
Products | NH Towns & Cities | Shopping
NH Campgrounds | Lodging Specials
CLICK - SUBSCRIBE FREE

To add your NH business, click here.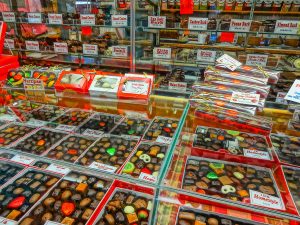 Vermont | Maine | Connecticut | Massachusetts | Rhode Island
New England Living Magazine